Authentic talks and keynote speeches about child and adolescent mental health, driven by 30 years of clinical practice, research, and humor.
Dr. Dorfman combines her three decades of mental health expertise with her innovative approaches and down-to-earth wisdom that's impactful for both large speaking events and intimate group conversations.
Dana customizes speeches, Q&As, and intimate group conversations for your event or workshop.
Dr. Dorfman practices individual, adolescent, and preadolescent psychotherapy, as well as couples and relationship therapy.
"Rhoda Morgenstern meets Sigmund Freud" is how one audience member describes Dr. Dorfman. With thirty years' of experience and academic research, a New Yorker's sense of humor, and a mother's warmth, she unpacks complex and sometimes taboo topics with wisdom and relatability. She's the author of When Worry Works: How to Harness Your Parenting Stress And Guide Your Teen to Success, published in Feb. 2023.
Dr. Dorfman balances research and brings it down to earth from the "ivory tower" in funny, accessible ways. She describes herself as "not a typical therapist" because she's self-revealing; in her experience, being honest with her issues helps build trust with an audience (and patients). She connects directly with small groups in intimate settings like book clubs and community groups as well as with larger audiences like schools, conferences, and houses of worship.
Watch a clip of Dr. Dorfman
In 2021, Dr. Dorfman spoke at a Lululemon-sponsored event in New York City. Here she talks about—what else?—the subtle ways we can shame our kids.
Adolescent Mental Health and Teen Wellbeing
We all know the stats, but what does anxiety and depression look like in adolescents? Dana goes beyond the hysteria and headlines and gets to the root of what parents and caregivers need to know.
Making Anxiety (or Worry) Work
What are the benefits of anxiety and how can we tell? Dana lays out approaches to managing worry, anxious thought patterns and distortions, plus how to make our worries work, particularly for parents.
Dana created a practical framework (along with a free, confidential quiz) to help parents identify the unconscious ways their anxiety can manifest and shift their decisions to better align with their values, rather than reacting to fears.
The Psychology of High-Achievers and

Achievement Culture
From her years of working with the country's most successful people, Dana helps audiences answer these questions: How does our cultural relationship with achievement affect the family? How do we break patterns and live by our values in our success-obsessed culture?
Encouraging Achievement While Supporting Your Teen's Wellbeing
All parents want to know how to find the right balance, and Dana's broken it down into salient, easily applicable takeaways.
Hearing Your Teen So Your Teen Hears You: Healthy

Parent-Teen Communication
Dana helps parents work on building a healthier relationship during the most tumultuous period of their kid's development. This includes:
Shame-free framework for parents to help guide their teen to success

How parents' fixation on the future can backfire—and what they can do about it

Subtle shifts that parents can make right now that over time will make an impact on their relationship
Gen Z Parenting Challenges
We're raising a generation like no other. She walks through evergreen teen pressures like sex, substance use, and social-emotional learning, as well as those unique to Gen Z, like screens and social media, and post-COVID growth. 
Dana balances a wise-cracking sense of humor with real knowledge and compassion. She's added so much value to our community!
— Mya Dunlop, CEO and Founder, Teen Brain Trust
I've had the pleasure of attending many of Dr. Dorfman's workshops and I can wholeheartedly say that she is one of the most down-to-earth people I've ever met. She has an incredible sense of humor and rapport with parents. I could listen to her all day long.
— Jennifer Kendall, Assistant Director of Preschool, Brooklyn Heights Synagogue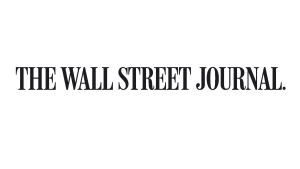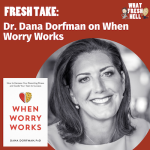 Horace Mann School
The Dalton School
Hunter High School
The Marlene Meyerson Manhattan JCC
United Nations International School
National Adoption Conference
SoHo Parenting Center
NYU Child Study Center
Lululemon
Inquire about an in-person or virtual event with Dana
Submit the form below and her team be in touch with you within 1-3 days.